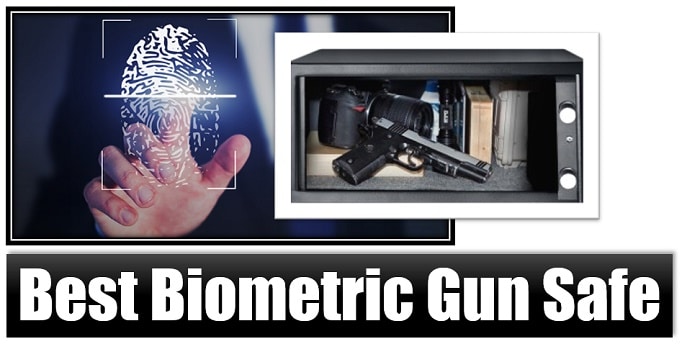 As a gun owner, keeping your firearms and pistols secure at your place is your responsibility.
This simply means that while safeguarding your precious armed ammunition, you also need to care for your family's security as well.
As such, there is probably an umpteen number of options when it comes to buying gun/pistol safes in the market.
These not only help you keep your handguns safe but also by keeping them clean by not letting them exposed to any moisture or dirt.
Today, Biometric pistol safes and their cutting-edge technology are becoming a must-have for gun owners.
By providing you the lightning-fast access to your weapon in addition to maintaining the best safety for your family, these are the best security options for the guns in your home.
What Is A Biometric Gun Safe?
Reasons Why You Need A Biometric Safe for Your Guns and Pistols
The unique feature of a Biometric gun safe is its advanced safety and locking mechanism – these can only be opened by scanning your fingerprints.
Just relying on your fingerprint (or palm impression), this type of gun safe does not require any keys, passcodes or combinations to access.
Your unique fingerprint acts like a digital signature, which is then used as a code every time you need to open your pistol safe.
Some of the best advantages of using a are:
1- Quick to access and can be placed at the bedside for easier and faster use in alarming situations
2- As there is no guessing work involved, these types of safes cannot be fooled – you either get access or not by scanning your fingerprint
3- Most modern-day gun safe models are fireproof and waterproof. And many of these can be used for storing more than one weapon at a time
4- These can store more than one fingerprint so that you can give access to your preferred family members without worrying about the kids opening the safe
10 Best Biometric Gun Safe Reviews
A biometric safe is ideal for responsible gun owners to keep their firearms easy to access when needed while keeping it secured from those who're not supposed to access them.
It can keep anything that only you or an authorized person can access, such as laptops, medicine, confidential documents, as well as firearms.
In case you are planning to buy one for all the safety concerns, we provide some of the best-selling brands and models below.
You can rely on these reviews on biometric handgun safety to choose the one regarding securing your firearms.
1- BARSKA Biometric Gun Safe
Barska Biometric Safe is an advanced sturdy safe for the ultimate protection of your valuables.
As a leading manufacturer of security safes and gun safes, Barska has a top reputation for its tough and durable safe secured with advanced lock systems and technology.
The BARSKA Biometric Safe is no different. It offers optimum security for what really matters.
Barska Biometric Safe is very compact in size that it can be highly portable. This safe can be placed at your bedside table drawer, inside a cabinet drawer, mounted on the wall, or bolted on the floor.
The steel body is temper resistant and the sturdy structure makes it highly durable. This safe is DOJ approved and inside this compact size, there's plenty of space to store multiple handguns and different valuables.
The biometric security sensor can store up to 30 fingerprints and comes with a precision fingerprint pad for easy and secure access.
It only takes 2.5 seconds for the safe to open. The safe can be easily opened with a single touch. It also comes with Emergency Key Access with two backup keys.
2- SentrySafe Biometric Gun Safe
SentrySafe is a company that has a top reputation for its advanced solutions dedicated to gun owners to keep their firearm secured while stay at-the-ready.
We have been reviewing this product thoroughly and after considering various aspects we came to a conclusion that SentrySafe QAP1BE Gun Safe with Biometric Lock, 1 Capacity is highly recommended for responsible gun owners as optimum security solutions.
This gun safe can store a single standard handgun and secure with a fingerprint scanner using advanced biometric technology. This advanced sensor has the same standard as sensors used by government agencies in the US.
The safe has a solid steel structure with a pry-resistant door with ultimate toughness and durability to keep your gun secured and no authorized party can access it.
As part of the fingerprint sensor, the safe has a keypad and override key in case the owner needs a backup entry. The structure, lock, and security of this safe are certified by California DOJ.
One of the best features of this gun safe is the quick release technology with compression gas strut. This feature allows the safe to open fast and quietly, allowing the gun owner to reach and access it singlehandedly anytime when needed.
SentrySafe QAP1BE is the gun safe that provides optimum security while ensuring fast and reliable access to the firearm right when needed.
3- GunVault Biometric Gun Safe
SpeedVault is the ideal biometric gun vault for gun owners who want to keep their firearms secured while also ready in action within seconds.
This gun safe is a product of GunVault, a leading brand and manufacturer of a high-quality gun vaults. This company has more than 20 years of experience in biometric technology, making its vaults the most secure and most dependable on the market.
It is easy to come to the conclusion that GunVault Speedvault Biometric Biometric Pistol Safe SVB500 is the ideal safety vault for standard handgun. This vault is designed to be discreet and can be mount to almost anything without compromising its security and easy access.
The vault is made from 18-gauge steel with rock-solid construction and has a high-strength lock mechanism. The soft foam interior keeps a handgun safe from scratching, ratting, and other possible damage.
Inside the vault, there's interior light automatically turned on when the vault opened. This feature is very useful for accessing the gun during low light conditions.
The highlight of SpeedVault is its biometric fingerprint scanner and activation button. Advanced biometric technology guarantees a fast scanning process with the lowest rejection rate.
SpeedVault can hold up to 20 individual fingerprints. Backup override keys are also available in case of an emergency.
4- Stack-On Biometric Gun Safe
The Stack-On personal gun safe with biometric lock is designed to provide greater security and quick access to your firearms whenever you need them most.
This safe can be programmed to accept up to 20 different fingerprints and is therefore good to access by your family members.
This Stack-On PS-15-05-B Biometric Drawer Safe, Black comes with a solid steel, pry-resistant door that features concealed hinges and 2 steel live action locking bolts.
Also, it includes an electronic lock, hidden trouble key, foam padded bottom and adjustable shelf, and pre-drilled holes (for mounting it to floor or shelf).
Overall, Stack-On offers a fabulous storage system for storing all your pistols, ammo and other valuables at home or on the road. Go with it, and it will never let you down.
5- Vaultek Biometric Gun Safe
This rugged pistol case has upgraded anti-theft protection to protect your handgun and whatever other valuables you store inside.
The heavy-duty carbon steel construction, combined with anti-pry bars, two-point anti-impact latches, interior mounted hinges, and interior security brackets, provide ultimate protection against break-ins.
You can feel secure when traveling, knowing that your jewelry, cash, and hand-gun are safe from thieves.
The carbon steel construction and powder coat finish create an attractive and durable pistol safe that can be discreetly carried with you for years to come.
The Bluetooth design allows you to interact with your handgun safely in ways never seen before through your Smartphone. Check power level, detect tampering, and customize safe preferences remotely from your Smartphone.
The slim case design allows the VAULTEK VT20i Biometric Handgun Safe Bluetooth Smart Pistol Safe with Auto-Open Lid and Rechargeable Battery (Covert Black) to fit under most car seats so it can out-of-sight, yet easy to access if needed.
Use a backlit keypad or fingerprint scanner to quickly open the safe and access your handgun if the need arises.
You can protect what matters to you with this sturdy, interactive bedside pistol safe.
6- Ivation Biometric Gun Safe
This strong, high-quality personal safe will keep your valuables secure and is small enough to fit inside your home closet. It comes with anchor bolts so it can be secured to the floor or wall if desired.
The seamless solid steel construction of the safe has a door that features a strong motorized deadbolt locking system. No one will gain entry to this safe unless they are authorized to do so.
Owners can instantly gain access with their choice of fingerprint recognition, 4-digit PIN security code or manual entry key. If the door is left open too long, the safe will begin to emit a loud warning beep that will alert you to any vandalism or theft.
The anti-theft design of the Ivation Solid Steel Biometric Personal Home Safe with Fast Access Fingerprint Recognition – Secures Jewelry, Gun, Pistol, Firearms, Money & Valuable will give you peace of mind by securely storing cash, jewelry, guns, and other valuables. Ideal for use at home and at the office.
The strong steel body is covered with scratch-resistant powder coating. The interior of the personal safe is lined with carpeting to protect delicate valuables.
Four AA batteries will keep this personal home safe operating smoothly for a long time.
7- Viking Biometric Gun Safe
Made up of solid one-piece steel Viking Biometric Fingerprint Gun Safe is highly secure, fast and most reliable of all.
This fingerprint gun safe at the bedside is simple to use and set up. You can either save up to 32 fingerprints for multiple people or can use 1 PIN code for all.
The Viking Security Safe VS-25BL Biometric Safe Fingerprint Safe comes with top of the line combination Fingerprint Reader – 500 DPI optical sensor, Digital Keypad, and LCD display.
Also, it offers the best technology and features like a Motorized deadbolt locking system reinforced by two insertion slots for added security, integrated LED light for convenience, warning beep when left unlocked, carpeted interior, a fully adjustable shelf, and much more.
Above all, this Viking pistol safe offers you the best flexibility to mount it almost anywhere you want to provide you the most needed protection for all your valuables, firearms, documents, media, etc.
8- Gunbox Biometric Gun Safe
This secure gun box offers quick access to your firearm while keeping it out of unwanted users or thieves' hands.
The 2.0 GunBox biometric gun safe can be opened with your fingerprint, keypad or by waving the RFID accessories such as the included key cards and fobs.
The case has a hydraulic lid that provides a fast and smooth case opening when needed. The built-in alarm gives off a loud noise if the GunBox 2.0 is bumped or tampered with in any way.
The The GunBox 2.0 The Smartest Quick Access Gun Safe is safe for transporting a hand gun and has been approved by the FAA for both home and vehicle usage.
GunBox 2.0 has two USB ports for charging your electronic devices, and the internal battery has an 18-month life span.
These features make this gun box an ideal travel companion for people whose livelihood depends on frequent road travel.
It's also an ideal gun box for vacationers who travel by car to their destination and want secure protection that is easily accessible by their side.
The attractive, non-descript outer case comes in black or smokey gray and is a safe choice for all handgun owners.
9- Bulldog Biometric Gun Safe
Bulldog Gun Safe with a biometric feature comes with heavy-duty steel construction and can register up to 100 fingerprints for multiple user access.
It comes with a leading semi-conductor fingerprint reader that allows you 360-degree access without any worries of misreads due to finger position.
The fingerprint sensor that comes with Bulldog Vaults Magnum Biometric Pistol Vault with Shelf Black, 11.5 x 10 x 8 is highly "user friendly". It works well even with moist, dry, dirty & elderly fingerprints. And with its "Self-learning feature," the fingerprint reader keeps improving each time the vault is opened by a user.
Furthermore, this fingerprint gun safe comes with an Interior light, the choice to operate it with audible or silent mode, a soft egg-crate foam interior, a low battery indicator, and a quick opening door with quiet, "soft stop" technology.
All this makes this Bulldog Gun Safe a good buy for storing your valuables safely and securely in one place.
10- Verifi Biometric Gun Safe
Verifi Biometric Gun Safe is known for providing quick access to users for their firearms by capturing high-resolution fingerprint images.
This Verifi Smart Safe S6000 Biometric Gun Safe - Gen1 (Discontinued) comes with a solid steel construction and can store up to 40 fingerprints for multiple user access.
There are tamper alerts timestamped and logged in the safe that can keep you informed of any unauthorized access attempts, backup-key access and reset attempts.
Furthermore, the self-diagnostics are performed on the electronics and batteries that ensure that your safe is ready for use instantly when you need them the most at times of emergency.
Auto-lock, led night light, wall/floor mountable, FSD approved, etc. are a few more features that make this Verifi gun safe a good option to buy.
---
5 Different Types of Gun Safes
With the range of different types of pistols available, there are also types of safes for them for keeping them securely.  Handgun safe with a unique lock system is more in demand as they serve the best and suit pistol owners' needs.
You have standard key locks, pin safes, electronic locks and fingerprint recognition locks that serve in a better way. Most of these safes are battery-operated and secure.
Here are some of the most common types of pistol safes for you to look at:
1- Electronic lock gun safe: This pistol safe has an electrically operated keypad with a marvelous locking system and a small LCD screen. It is because the electronic keypad is programmable for 4, 5 or 6-digit codes, and can often be programmed for more security if any unauthorized person has gained knowledge of the access code.
2- Biometric Gun safe: This safe has a locking mechanism with fingerprint recognition. This type of most popular among pistol owners due to its quick access and top security level. Its high-tech design makes it a bit expensive safe. It is most secure and comes with an anti-drilling steel plate to prevent unauthorized access.
3- Keylock gun safe: This handgun safe utilizes a standard lock which is very sturdy and reliable. However, in case the key is misplaced or stolen, anyone who finds the key can access the safe. The lost keys can be replaced by a locksmith service that holds the knowledge to provide the other set of pistol safe keys.
4- Wheel and Pin combination Lock pistol safe: Pin and Wheel combination pistol gun safes are traditional ones that use a pinwheel and need to be turned in a certain order to enter the safe. It is resistant to fire, natural disasters, and floods, but is found to have dead spots on the wheel, which is not a security matter.
5- Multiple Lock Gun safe: This Gunlock safe has two different lock systems and allows the users to use any while providing the best safety to the gun.
Now when you have gained knowledge about the types of pistol safes, it's time to get additional knowledge about the accessories that can be bought with your pistol gun safe.
---
How Does A Biometric Gun Safe Work?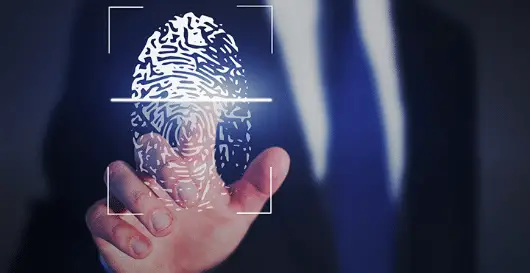 The advantages offered by the best biometric gun safe are many. First, it eliminates all obstacles by using a type of identification that is specific only to you and absolutely your fingerprints.
Each fingerprint is stored in safety equipment by the transformation process of scanning done by the fingerprint reader in such a way that no one can operate the system without your fingerprints and the presence of you.
Furthermore, the fingerprint reader operates after analyzing your fingerprint within seconds; and in case of wrong fingerprints, the gun safe cannot be opened.
The main variation in between biometrics and other gun safe is that it has a unique quality of authorized access, which you can depend upon to avoid missing or losing the gun. This also ensures you complete protection.
Biometric guns provide the safest locking mechanism with proven technology, which adds a feather in the golden cap of the security of your valuables. When used, it gives confidence of safety where ever you are and in whichever situation.
---
Drawbacks of Using Fingerprint Pistol Safe
Above we have mentioned the benefits of using the best fingerprint gun safe. Although these are widely used and offer maximum safety, these also come with few disadvantages. Some of these cons include:
1- Biological Limitations: If you have a cut, a burn, or a blister on your finger, then your fingerprint will obviously not match with the original one.
This leads to a problem while unlocking the fingerprint pistol safe. Musicians or workers often have ridged or callused fingers which create a problem while unlocking the safe.
2- Weather: Suppose you live in a heavily snowing area and the temperatures in such areas drop down below freezing point. This high change in temperatures can interfere with the sensitivity of the biometric systems.
The fingerprint pistol safe has sensors that are sensitive to temperature changes, and this interference can cause the safe not to unlock properly.
3- Cost: As we all know, the fingerprint pistol safe is expensive to procure the cost of a safe which has biometric fingerprinting technology is very high.
Therefore, not everyone can afford this, making it difficult to procure the same. Some of them can cost up to $5000 as well!
---
5 Things To Check Before Buying A Security Safe
Purchasing a good quality gun safe provides you with long-lasting adequate shielding for a long period of time at the event of an emergency to defend yourself.
1- Manufacture of gun safe:
Each type of gun safe has its unique design and mechanism.
They are differently fixed up with various types of door organizers, maintained well with space of door to increase the capacity of convenience and may avail with well-equipped adjustable shelves.
According to the kind of revolver that you hold on, you can get a suitable gun safe that fits your revolver size.
The objective of a gun safe is to maintain the security and longevity to its contents. Hence do not forget to look out for strength, durability, and resistance of water and fire of the pistol safe.
2- Capacity and size of gun safe:
The capacity of the gun safe should be decided and selected based upon the size of your gun, pistol, rifle or revolver.
Gun safe ranges from smallest sleek like to hugely widen as a closet. The capacity along with its size really matters when purchasing a gun safe.
Sometimes obtaining safe before some years ago does not meet your requirements when you think of stuffing your valuables into it.
When you decide to buy a new safe for your gun, make sure about the number of gun collections you possess and whether you are of an idea to keep your valuables and firearms inside the safe.
If that was the thought in you, then obtain a little broader safe as you desire.
3- Check for the lock types and doors:
Safes act secure with different types of electronic locks that are simply convenient and easy to unlock than a formal dial safe.
If you prefer your guns to be accessible for all-time protection, then you can consider a fast-action pistol safe.
There are several safes that have a biometric safety system which not only provides good safety and security but also not very heavy on the pocket.
There may be a password requirement to unlock these safes but you can also set up to get your fingerprint scanned and keep your guns locked inside. A good safe requires a considerable investment but is worth every penny in the long run.
The inspection of hinges is equally important and it should be located inside and should have four bolts on each side and a bolt should be present on top as well as the bottom of the safe. At the same time be aware that all door frames are welded perfectly.
4- Buying a fireproof handgun safe is recommended:
The most important feature of all is safe from fire. You should, as a gun owner, look for safes that have good protection from fire.
Safe and Lock Box - Safe Box, Safes And Lock Boxes, Money Box, Safety Boxes for Home, Digital Safe Box, Steel Alloy Drop Safe, Includes Keys- SereneLife SLSFE14 often have high resistant of up to 1200 degree Fahrenheit and can last as long as up to half an hour in the fire.
The more expensive your safe is, the longer the duration of fire resistance. There are some safes that give almost two hours of safety and protection against fire.
So investing in a good fireproof handgun safe is important not just for the sake of the law but for your own safety of your valuable firearms.
5- Check Out the Best Reviews Online Before Buying:
Although there are various brands available when you are planning to buy the best safe cases or cabinets for your arms, you need to check the gun safe reviews online to check the best one for you.
Comparing various brands and checking out the features and the prices will help you choose the best that suits your requirements and purpose.
You need not regret the decision you make this way. So, why not invest sometime before you choose one as it is worth spending some time.
FAQs
Do guns have fingerprint scanners?
Many of the smart guns today make use of technology like Kloepfer's fingerprint scanner that helps in preventing unauthorized users from firing them.

This can drastically prove beneficial in suicide and violent crime cases that usually happen because of a weapon that does not belong to the user.
Are fingerprint gun safes reliable enough?
Based on my personal experiences and also the user reviews, biometric fingerprint scanners are the most accurate. Most of these also come with backup keys. You can use them when it isn't able to read the fingerprints due to any reason.
Why do I need multiple fingerprints programmer?
Choosing a biometric safe that comes with the ability to store multiple fingerprints is highly beneficial if you want any of your family members to use them.

These types of pistol safes can store anywhere from 10 fingerprints to 120 fingerprints. The more members you want to give access to, the higher the numbers you should opt for.
Who makes the best biometric gun safe for the money?
Well, this will mostly depend on your personal requirements and the features you need to get. From SentrySafe to GunVault and Barska, there are many brands out there that make the best biometric gun safe for your money.

Since each one of them has its pros and cons, you should decide on the features you need most and choose the safe in which the benefits outweigh the drawbacks.
---
5 Best Gun Safe Accessories To Invest In When Buying
Don't have enough money to invest in a brand new gun safe?
Or want to just pimp up your old gun safe to look better?
You can just invest some amount to buy the best gun safe accessories.
Believe me, there are lots of techniques that can help you to organize your gun safe better.
Applying these smart organizing tips you can easily make your safe more functional and smarter.
These gun safe organizer ideas not only help renovate your already available pistol safe but also to keep your firearm in its best condition without affecting much on your pockets.
Let's check them out…
1- : Pistol holsters as the name suggests holds gun without piling or stacking them inside your gun or pistol safe.
Separate cabins are available to hold each pistol, thus avoiding damage.
These pistol holsters are available as a pouch model that could be attached to any space in the safe to hold each one of your pistols separately.
Other than pistol holster, pistol racks are also available that could be used as part of space consumption.
2- : Now done with tucking away your pistol, the next most important space required are magazines to hold the mount.
They cannot be stacked at the bottom level of the safe as they may damage the mounts. Keeping it on any other space also calls for damage if you are in a hurry.
Now that will definitely skip a heartbeat. Avoid this by using a magazine mount.
These clips contain a strip of plastic that can be attached on either side or on the racks. It is advisable to avoid keeping mounts open doors keeping in mind the climatic condition.
3- : Moisture can ruin anything and everything at home. Irrespective of paper works to guns all fall victim to moisture.
Imagine a situation wherein you open your pistol case to find that your gun has started rusting.
The use of a gun safe dehumidifier comes to help you with this. Make sure you purchase a dehumidifier with utmost priority. Don't bother yourself in spending some extra pennies on it.
Once installed, you can get rid of the worry about rusting as lifetime dehumidifiers are available nowadays.
4- : Pistol safe and gun safes are usually small in sizes and do not have the capacity to accumulate extra items.
But if you want to add extra space to your safe you can apply some techniques to it. So do not worry if you own a limited space safe.
Gun safe racks are meant for this purpose and come handy to solve this problem. Most of these gun safe rifle rack is metal holders of various sizes to hold guns and pistols.
The next additions that can be made on a safe are the drawers. The best thing about these gun safe drawers is that they can be designed manually according to the safe model and can be fixed inside as per your requirement.
5- : To be on a safer side it is always better to keep your safe containing firearm in a location that's not easily visible to human eyes.
A dark room is a usual location to keep a firearm safe.
Exterior lighting for your pistol safe is important in this case. These are designed to avoid carrying an external light every time you walk into the room.
Unlike exterior lighting, Interior Safe Lighting is installed inside the safe. The internal lighting accessories are of two kinds:
One that switches on automatically while the safe is opened. They stay in active mode till the door is closed.
The second kind is the battery-operated lighting system that can be switched on and off manually.
You can search for these different security safe lights online and shop as per your requirement.
---
Maintaining Your Biometric Safe To Enjoy Uninterrupted Security
For sure you are going to spend a reasonable cost that won't break your balance and presents truly ground-breaking security, making it a great investment of the year.
But as this is not a cheap investment either, you need to take proper maintenance steps to enjoy the best-uninterrupted safety and security in your home.
Here are few tips for maintaining and caring for your gun safes…
Cleaning your safe at least once in a month is compulsory to remove all dust and dirt accumulated in the gun safe. If the appearance of the gun safe is spoiled or scratched, it can be dealt easily with touch up paint
In case if you observe that your safe has lost its smooth and shiny surface, you must wipe it with a dampened, soft nonabrasive cloth to avoid scratches during the process of wiping
Restrain the usage of metal polishes and solvents during cleaning the handle and lock to avert losing the original coating of your gun safe
Fire seal should be replaced if found to be damaged
The locking bolts should be oiled regularly for the effective functioning of the safe
Service your lock yearly once, to ward away from a malfunctioning
Gun Safe Organizer Ideas