Crest Ultrasonic Gun Cleaner Editor Rating
Working, Features, Durability
Crest Ultrasonic Cleaner (Overall)
Good Industrial Grade Ultrasonic Cleaner Device for Cleaning Gun Parts
Using a portable ultrasonic gun cleaner machine-like CREST makes gun cleaning job very easy and efficient.
In fact, one of the most popular in the ultrasonic industry is the Crest ultrasonic gun cleaner.
The machine can clean even the most soiled rifles, pistols, revolvers, and guns without even the smallest dirt remaining in it.
The Crest not only provides industrial but also tabletop versions to suit the demand of various users and industries.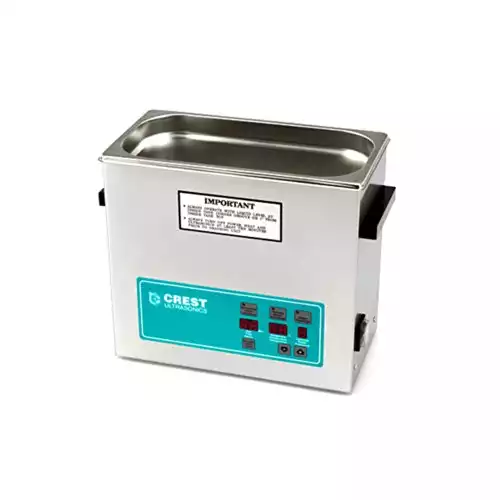 The salient features provided in the crest ultrasonic gun cleaner includes:
Perfect stainless steel construction which prevents from any damage from exposure to chemicals,
Ceramically enhanced transducers for greater power conversion,
heavy duty mesh handles for greater endurance,
digital model with timer, heat, power control and much more.
Overall, Crest ultrasonic cleaner gives a perfect cleaning to any sort of materials in the industries.
You can surely get the best results with it for all your guns, rifles and firearm cleaning jobs.
When it comes to choosing the right model there is a variety of them available online. However, models such as P1200H, CP230HT, and CP500D are most common of all.
You can check for them online at stores such as Amazon to get the best deal and proper warranty.